Tinkering: 2021-07-28: Table Saw Dust Collection
---
Part 1: Table Saw Overview.
Part 2: Table Saw Wiring.
Part 3: Table Saw Motor Brake.
Part 4: Table Saw Riving Knife.
Part 5: this article.
This is part 5 of the table saw series. This article is a short update on the riving knife and the dust collection that is usually attached to it: since I made my own riving knife, I also needed to make my own dust collection hood.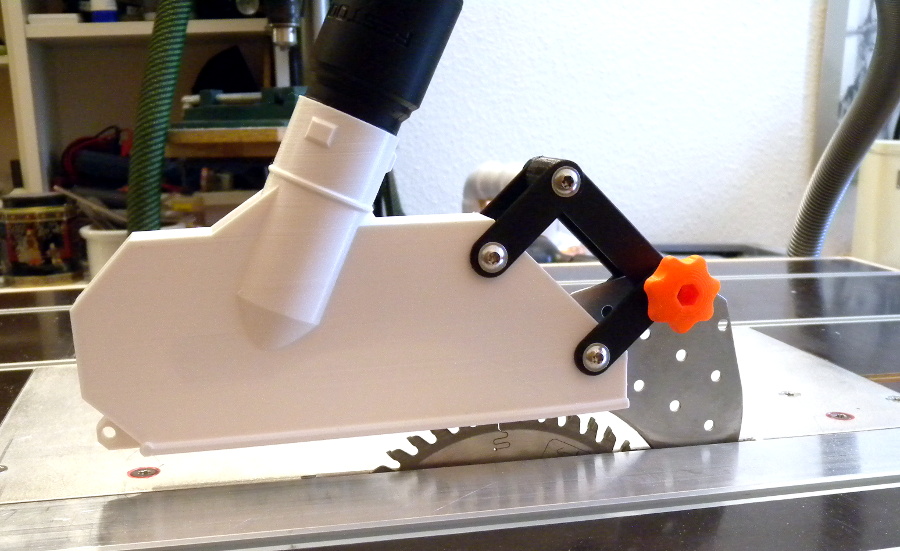 Just like I was too stubborn to buy the riving knife from Festool, I was also too stubborn for the dust collection hood. Probably it would not fit my riving knife anyway, so I made a new one.
This is all 3D printed. The suspension is made in such a way that it rotates around the mounting point, but it can also be height adjusted. It needs to support a wide range of positions because the saw blade is rotated out of the saw, so the dust hood rotates with it, but that's usually not what you want. So it can be adjusted relatively freely to suite the needs of the given depth of cut.
The dust is collected at the front of the hood where the saw blade throws is naturally. The hose socket is on the top, which means the hose is out of the way quite well, as it is relatively stable and does not drop down, so I think I will not need more support for it.
In case you are wondering: this thing is only the secondary dust collection: the main and larger hose is connected to the saw's dust port below the table. This new dust collection hood makes the saw really clean sucking up almost all of the rest of the dust.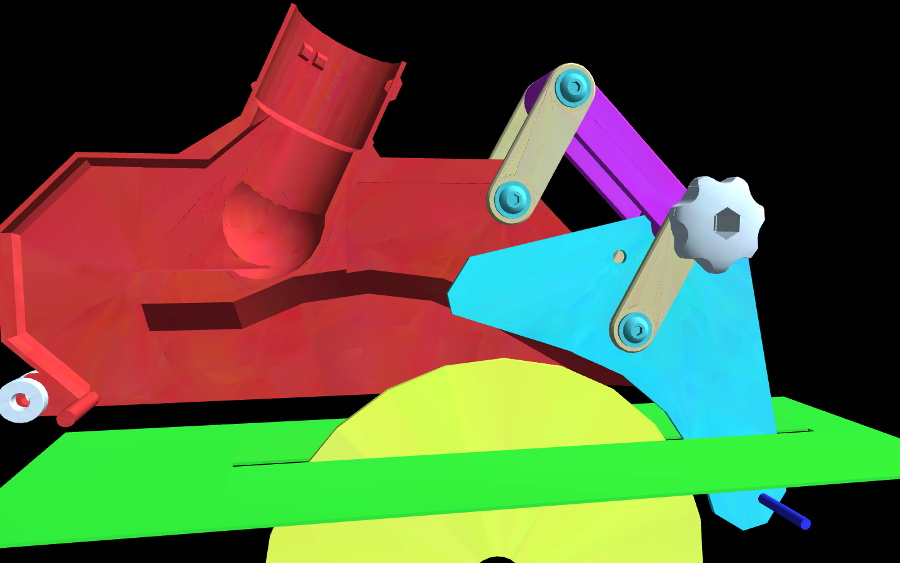 This is the 3D model that I made which shows how the pieces move and interact. If all goes well, you can play with it in your browser. The model is cut open, i.e., the hood is in half, so that the internal air ducts are visible and can more easily be checked during 3D construction.
I used this parallelogram construction for the adjustment, because the position of the hood can then be locked with a single knob.
So this might have been the last part of the table saw series. Now I can do some projects with this machine.
---