Tinkering: 2022-05-12: Alarm Clock (3)
---
Part 1: prototype clock, beech wood.
Part 2: updated version, padouk wood.
Part 3: this article.
After presenting the second incarnation of the Word Alarm Clock in part 2 of this series, it is now time to close the series with the third and last Word Alarm Clock.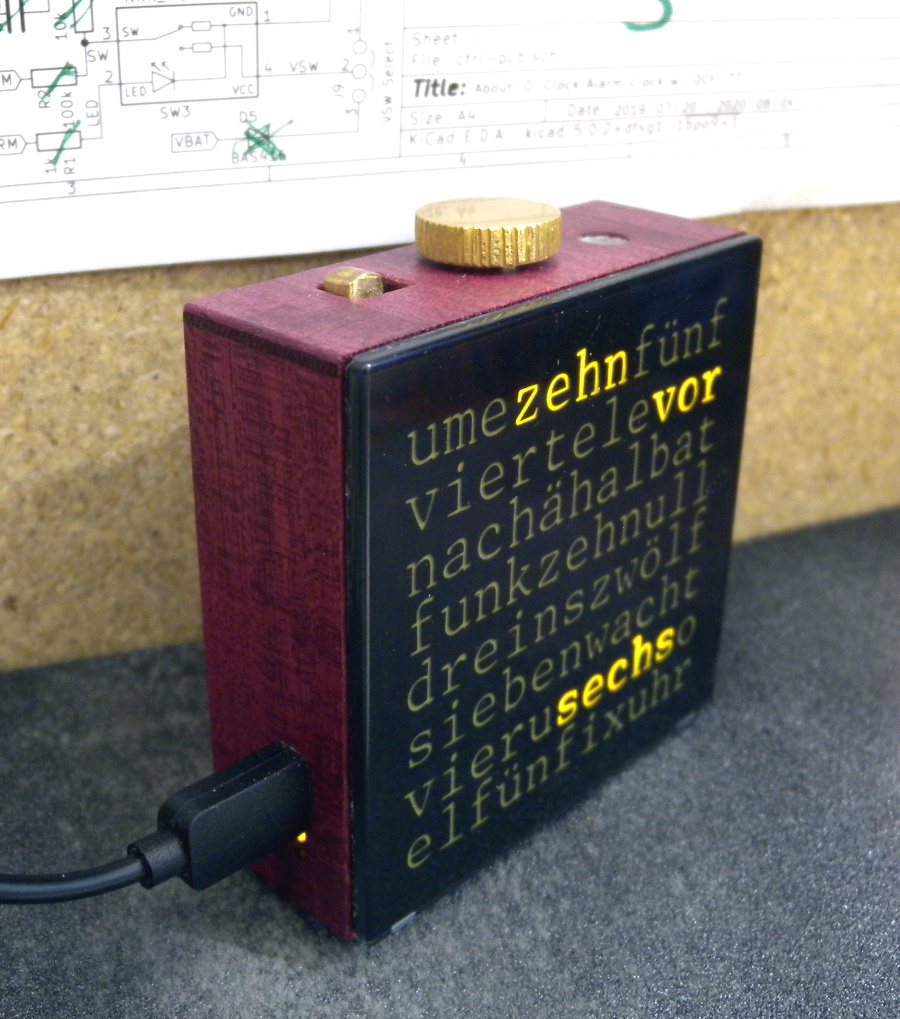 This is the new amaranth wood AKA purpleheart alarm clock. It is no. 3 in the series, and the last one for now.

These are all three alarm clocks, the beech wood prototype, the padouk wood clock, and the latest clock from amaranth wood. There are small differences also between no. 2 and no. 3, but nothing that is really noteworthy.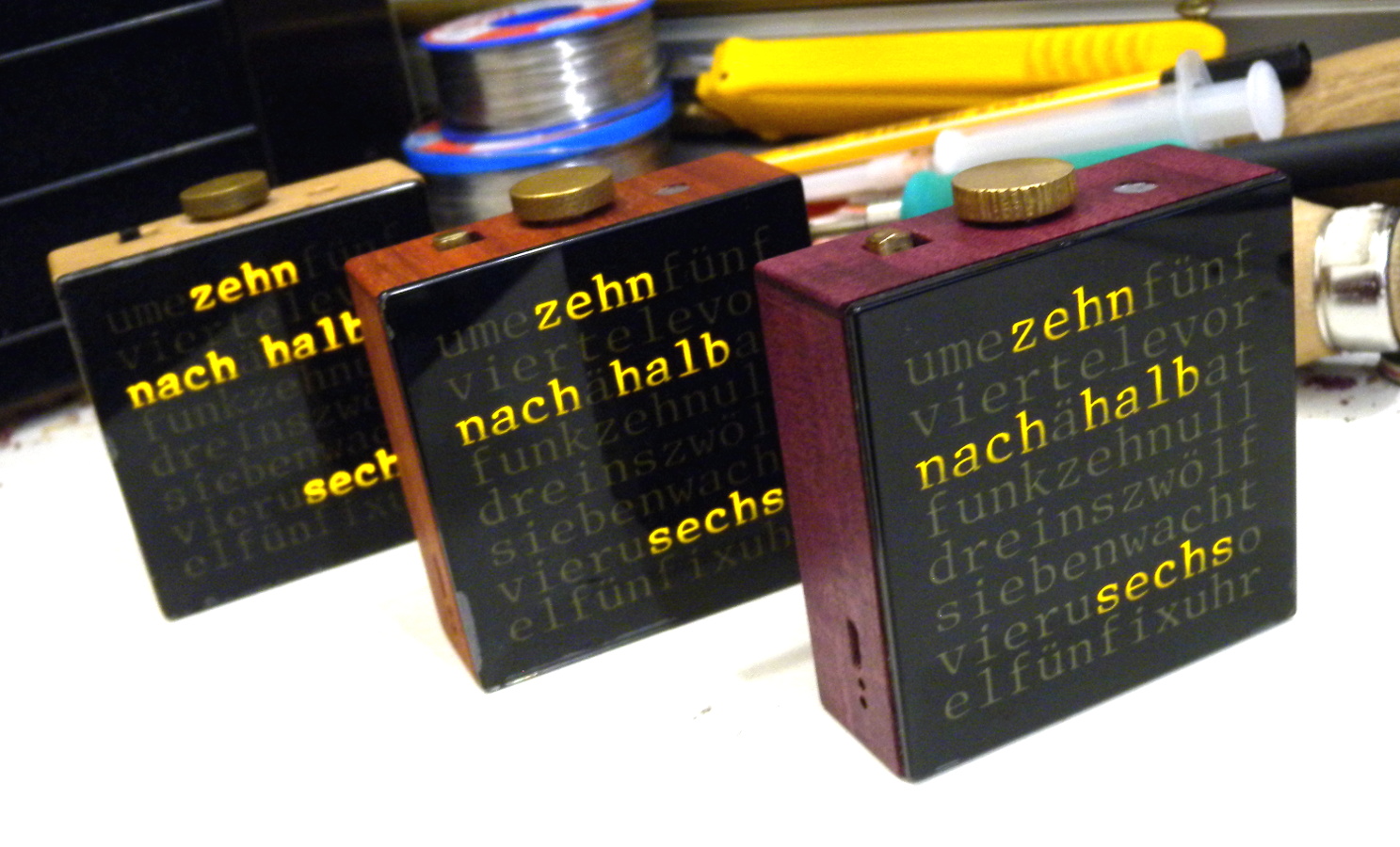 Another photo of the three clocks on my soldering table in front of a bunch of tools.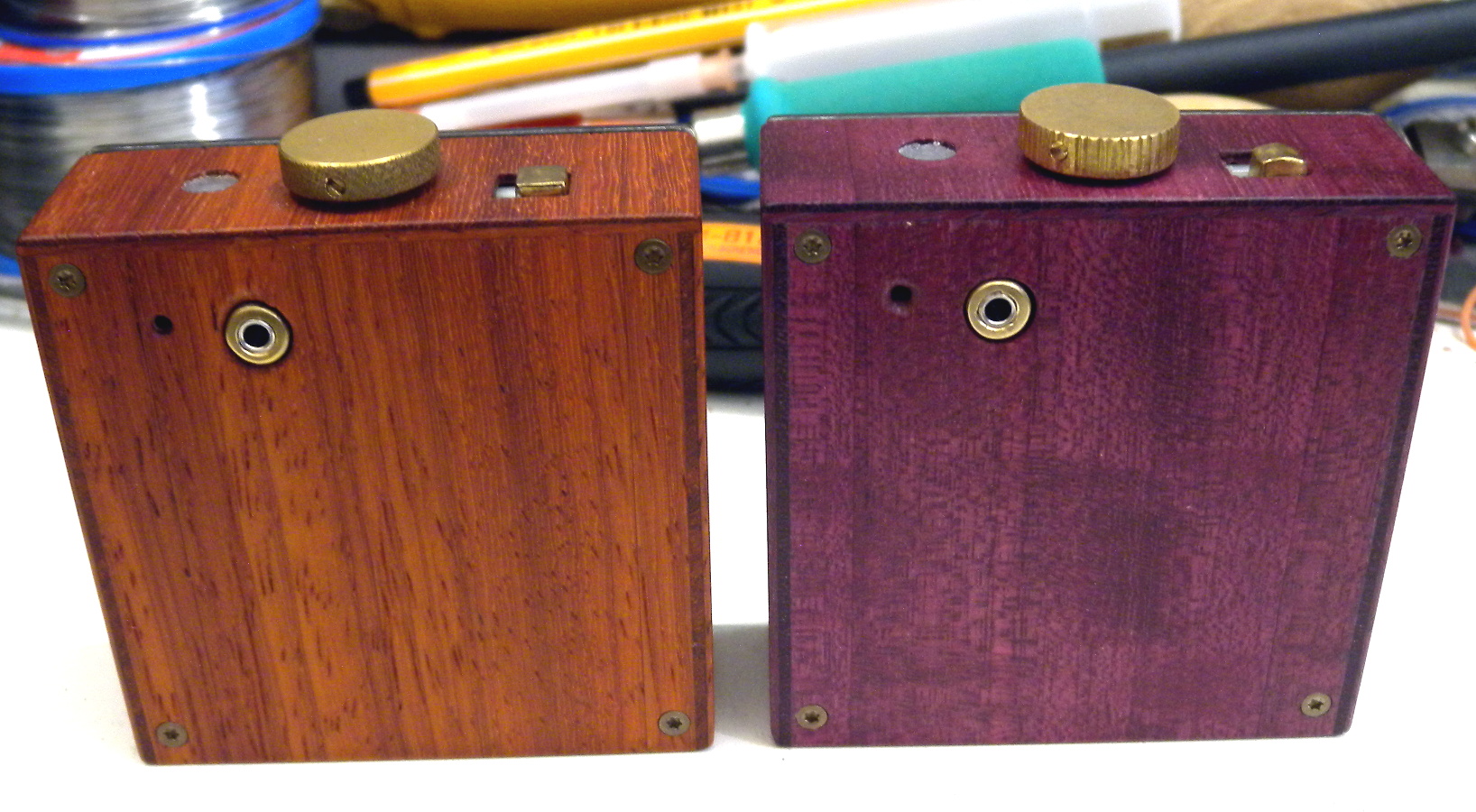 And this is the backside of the padouk vs. amaranth wood. Both have really interesting grain, and the colours are stunning. As already mentioned, the colours will probably get more brown over time, but we'll enjoy them for now. I doubt they will get boring, but if we ever feel like they are not nice anymore, I can build a new enclosure -- clocks no. 2 and no. 3 are totally modular, and the enclosure can theoretically be replaced.
---