Recipe for
---
Ingredients
2
lb.
red cabbage
2
sour apples
4
onions
2
tbs
butter
1/2
c
red wine vinegar
1
bay leaf
2
cloves
1
c
red wine
3
tbs
blackcurrant jelly
1
tbs
sugar
1
ts
ground cinnamon
1/2
c
water
salt
pepper
Use Topaz or Boskop apples. These have a nice soury flavour. The amount given above is for apples that are around 3 inches in diameter.
The amount of onions is for a size of 2 inches in diameter.
I prefer Cassia cinnamon over Ceylon (the more widely used sort today). Cassia is a little sweeter and less flowery and is mainly used for Christman decorations today. Because it is very, very hard, it is advisable to use pre-ground cinnamon. If you want to use Ceylon cinnamon, use half a stick.
Use really good red wine vinegar, since one of the most important flavours for this dish is this acid.
The choice of wine depends on the main dish: use the same wine.
The blackcurrent jelly was chosen for fine tuning, because this red cabbage is to be served with Sour Roasted Meat, whose sauce will also contain that kind of jelly.
Preparation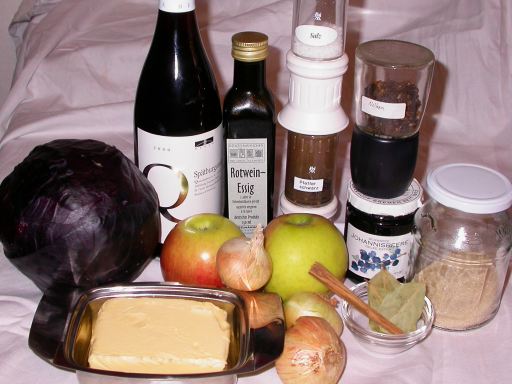 Wash cabbage, remove outer leaves, cut or plane into small pieces.
Add salt and vinegar, mix well, and leave in a closed pot for about 2-3h.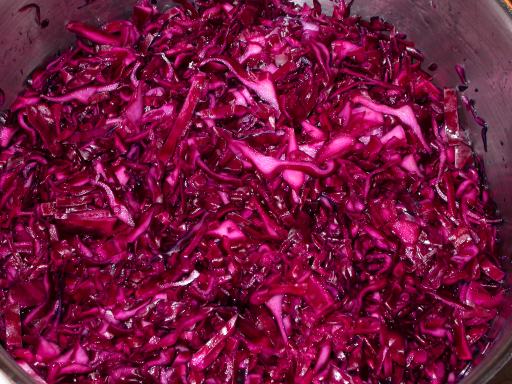 Wash, pare, and core apples, then cut into small pieces.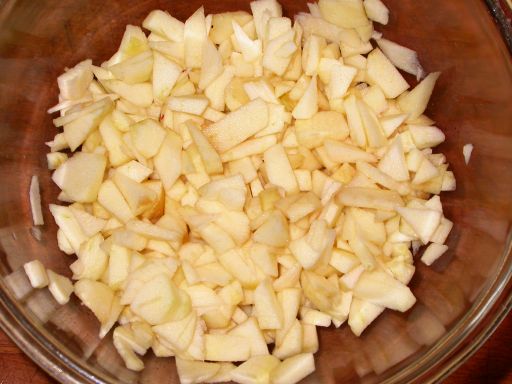 Peel onions, then cut into small pieces.
Melt butter in a pot, add onions, then add apples and about half of the sugar. Fry for a while.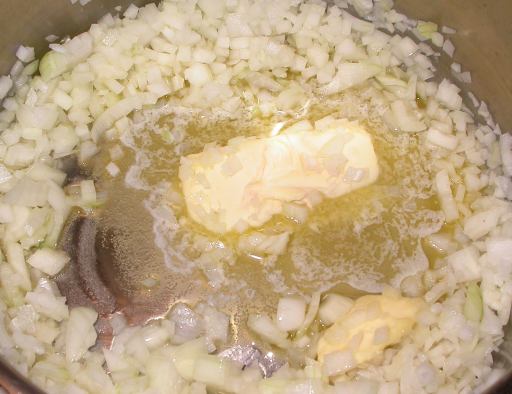 Mix cabbage vinegar salt mixture with onions and apples. Put into a large pot and slightly fry.
Add red wine, water, spices, and jelly, and let simmer for about 1 hour until the cabbage is tender.
Zum Servieren wieder erhitzen.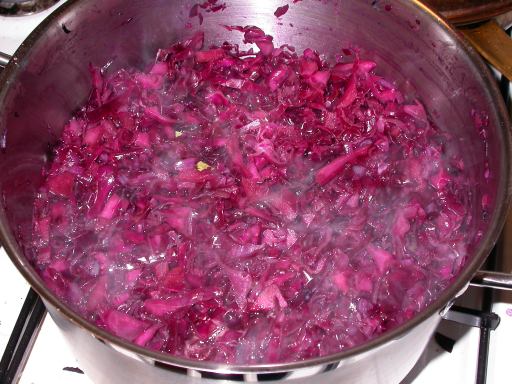 Add salt, pepper, sugar, and jelly to taste.
Leave in the refrigerator for at least 24h before serving.
Reheat and serve hot.